BOSTON

ActionFigures Convention Staffing has masterfully redefined proficiency and professionalism. Our most distinguished staff is consistently providing outstanding quality service for this city's conventions, tradeshows and conferences. When Boston is your destination of choice, ActionFigures Convention Staffing will assuredly stage a five-star production worthy of your attendee's thunderous applause! Make ActionFigures Convention Staffing your on site staffing partner and we'll expertly take care of the red carpet effect for you.

"Your entire staff from tote bag stuffers, to registration, to room monitors and more were great. They were all professional, resourceful, kind, and hard-working. Under the direction of ActionFigures management, they ran like a well-oiled machine. Your truly know what you are doing."
- American Academy of Pediatrics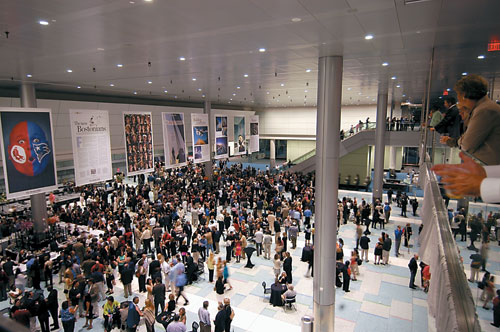 Did you know?
The Boston Convention Center Advantages:
• 516,000 square feet of contiguous exhibit space, easily divided into 10 different configurations
• 160,000 square feet of flexible meeting space
• 40,020 square foot, column-free Grand Ballroom
• Over 300,000 square feet of registration and function space
• Wi-Fi enabled Internet access and cell phone coverage throughout the building
• Access to any part of the building in no more than eight minutes
• Tastes of Boston food court with seating capacity for 700
• Two private ring roads, 62-covered loading bays and five elephant doors with exhibition floor access